U.S. Marine Sergeant Defends Occupy Wall Street Protesters
U.S. Marine Sgt. Thomas tells NYPD to stop harassing American citizens. "This isn't a war zone," he says. "If you want to fight, go to Iraq or Afghanistan." Sgt. Thomas has done two tours in Iraq.
Foodies, Get Thee to Occupy Wall Street
by
Tom Philpott
posted in Mother Jones magazine, Fri, Oct. 14. 2011
The Occupy Wall Street protests grew out of anger at the outsized power of banks. But as they've expanded nationwide, the uprisings have evolved into a kind of running challenge to the way power is concentrated in
all
aspects of our economy—concentrated into the hands of people with an interest in maintaining the status quo.
No doubt, the financial sector is a stunning example. This
MoJo chart
shows how the 10 largest banks came to hold 54 percent of US financial assets, up from 20 percent in 1990. As big banks gobbled smaller banks and became megabanks, they managed to extract
more and more wealth out of the economy
. Even after the epochal meltdown and bailout, the financial sector now claims
fully a third of US corporate profits
. They've invested a chunk of that windfall in what is probably
Washington's most formidable lobbying machine
—which is precisely how they managed to slither away unscathed despite the economic carnage they caused.
But other economic sectors are similarly concentrated, and have a comparable grip on public policy. Consider the industry I cover. Our national food policy is both in desperate need of reform and utterly trapped under the heel of industry influence. So, as Occupy Wall Street evolves, food policy should be on the plate. Here are four reasons why:
1. The food industry is a big fat monopoly
.
2. The food industry screws farmers, its own employees, and the environment
.
3.
Wall Street's greed leaves millions to starve—literally
.
4. Our politicians are in bed with agribusiness.
READ MORE

for the details
Danny Glover Speaks to Occupy Oakland
Danny Glover speaks to crowds in Occupy Oakland over the weekend. His words are inspiring and he articulates the aims of the movement--that has gone global.
Grace Lee Boggs' Message to Occupy Wall Street
Philosopher and Activist Grace Lee Boggs, who has been an active participant in the struggles for social justice for over 70 years, has this message for the people of Occupy Wall Street and the growing movement across the country and around the world.
This is the start of a dialogue, the beginning of a conversation.
More information on the documentary in progress at
americanrevolutionaryfilm.com
and
indiegogo.com/​American-Revolutionary
Occupy Wall Street's First Commercial
Millionaires Control Nearly 40 Percent Of Global Wealth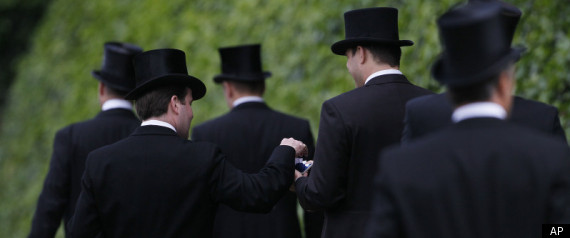 By Robert Frank of the Wall Street Journal
October 19, 2011
Here's another stat that the Occupy Wall Streeters can hoist on their placards: The world's millionaires and billionaires now control 38.5% of the world's wealth.
According to the latest Global Wealth Report from Credit Suisse, the 29.7 million people in the world with household net worths of $1 million (representing less than 1% of the world's population) control about $89 trillion of the world's wealth. That's up from a share of 35.6% in 2010, and their wealth increased by about $20 trillion, according Credit Suisse.
The wealth of the millionaires grew 29% — about twice as fast as the wealth in the world as a whole, which now has $231 trillion in wealth.
READ MORE